Member of Advisory Board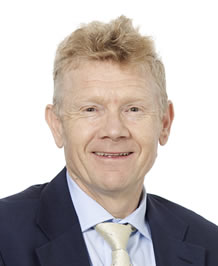 Steve, a senior partner of a prominent local law firm has been associated with football for over 30 years predominantly as a player with Sporting Academics F.C.. It was during those playing times in the mid 1980's that he met Ricky Weir as an opposing player and the fruits of a long friendship within football and generally in life were fostered. Subsequently in the early 1990's they ended up playing on the same side. Steve also chaired a Jersey FA working party group in 2005/06 who's findings and recommendations were largely implemented during Ricky's tenure as Jersey FA Chairman (2006-2012) during which time Steve also chaired the Appeals Committee of the Jersey FA having been invited to do so by Ricky. In early 2013 shortly after Ricky's first trip t Nairobi, Steve not only offered his legal expertise to help set-up and register the organisation but subsequently offered to lend his ongoing support and expertise by agreeing to sit on the advisory panel chaired by HE the Lieutenant Governor. Steve's ongoing support and advice has been invaluable, including advice on the newly formed Jersey Charities Commission and facilitating a generous private financial donation from a third party.
To find out more about Steve's prominent and impressive legal background and professional standing please visit his profile page on the Ogier website.
"I have known Ricky for many years and have always admired his enthusiasm and dedication to everything with which he gets involved. With our shared passion for football, I was immediately drawn to Ricky's endeavours conducted through his charitable foundation Jersey 2 Africa 4 Football. To witness the results he has achieved in a short space of time is impressive and at the same time not surprising to me given what I know of him. That I have only been able to help in a small way for those in such need, certainly humbles me whilst at the same time pleases me that even to provide this assistance has been of value in helping with the growth and development of Jersey 2 Africa 4 Football, since it's inception in 2013."