Advisor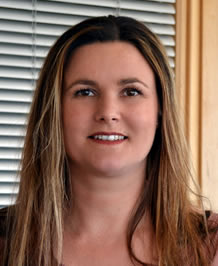 With considerable marketing experience in a number of sectors, Lucy is currently in a communications role at Jersey Finance, an organisation that represents and promotes Jersey's finance industry internationally.
It was in 2014, whilst producing a publication Jersey Finance 'Links with Africa', that Lucy first met Ricky and learned about the work of the foundation.  With two young football-mad sons herself, Lucy was struck by the 'Jersey 2 Africa 4 football' story and was keen to get involved and help in any way she could.
Lucy has now come on board as an advisory board and committee member, assisting with our marketing strategy and with the development of all promotional and fundraising material.
"When Ricky first told me about the foundation and his visits, I was so touched by the enthusiasm he encountered of the children in the Nairobi slums and sad to learn of the conditions they face. It was especially thought-provoking given the life and opportunities my own children have here in Jersey. The photos Ricky showed me said it all – and confirmed the fantastic impact that the foundation is making, and could further make, to such young deprived lives.
I am delighted to be involved in the Jersey 2 Africa 4 Football Foundation, working with a fantastic team of like-minded people, led and inspired by Ricky, who has already done so much to help the footballing community in the slums districts of Nairobi."