Jersey 2 Africa 4 Football Foundation is a Jersey based Not for Profit charitable organisation set-up by Ricky Weir, a former Jersey Footballer of the Year during his playing days and more recently a President of the Jersey FA (2006-2012). Its formation stemmed from a visit to Nairobi in Nov 2012 with Paul Bell, who runs the Nairobi Slums Schools Project Trust, with the intention of helping to distribute locally donated sports kit to children and adults in the Mukuru slum, which forms part of the Embakasi district, home to over 1 million people living in complete squalor most with little or no electric, running water or sewerage services.
The original purpose of the trip was help out redecorating at the school, but on the first day Ricky was greeted by well over 100 young footballers and their coaches (they had been told that a foreign football coach was visiting) who then played a match to demonstrate their skills.  " Hey Ricky, Will you coach us?" were the few words that would change things forever when asked if he would do some coaching and despite some significant challenges, principally a lack of equipment and a shocking pitch, he found himself putting his boots back on after 10 years and conducting daily coaching sessions for almost 2 weeks and rather than spending the trip with a paint brush in his hand, he spent most of it teaching and coaching over 250 players under the hot African sun on a rock strewn football field.
Twelve days of hands on involvement with coaching, supporting, managing and teaching players, coaches, management and officials created the desire for Ricky to help them going forward in a sustainable way.  This then created the inspiration to establish the Jersey 2 Africa 4 Football Foundation, which was formed on 18 January 2013.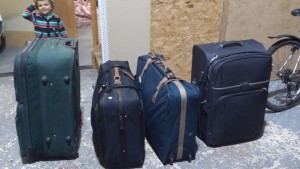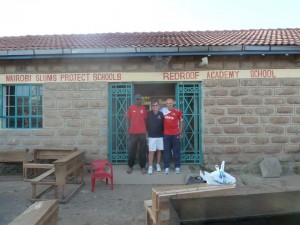 Suitcases packed with kit for first trip and right pictured with Paul Bell of NSSPT and Patrick Otieno, Mukuru FA Head Coach.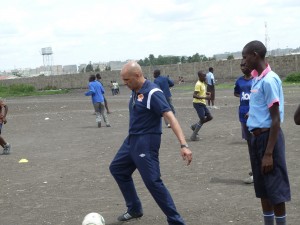 One of many coaching sessions undertaken which were received and attended with great enthusiasm by over 250 players and coaches over 12 days.